Senior Pastor
When the Lord Jesus Christ called Gail and me into the ministry we had no idea the blessings He had in mind for us. We count it a great honor to serve at City View First Baptist Church. We believe we are serving in a God-given moment. God has spoken. We have heard. We believe that lives are changed in Jesus' name and our time is come to share Christ with the world.
Minister to Children & Youth
I am glad you are visiting our website! Here you will have a glimpse of City View First Baptist Church. God has given us a heart to reach those who have not known the love of God. All our programs in youth and children's ministry are Christ centered to lead others to experience the love of God and grow in a deeper knowledge of our Lord and Savior Jesus Christ.
Rev. Paul White
Homebound Minister
At City View our seniors desire to learn more of the Word of God and how to apply its wisdom to everyday life. Our homebound are visited on a regular basis and we pray daily for Gods great grace, mercy and care upon their lives.
If you are a senior adult I want to invite you to come and
let's experience together the joy of our golden years at City View.
Music Worship Leader
"Rejoice in the Lord, O you righteous! For praise from the upright is beautiful. Praise the Lord with the harp; Make melody to Him with an instrument of ten strings. Sing to Him a new song; Play skillfully with a shout of joy."
Ps 33:1–3 NKJV
Jean Jones
Pianist
Kenda Holliday
After much prayer for God to use me for his Kingdom and lead me to an employment opportunity that would glorify Him, He led me to City View First Baptist Church. Without a doubt, I know I am where Christ wants me. The love and kindness of His people at City View is abundant and I am blessed to serve on staff with such an amazing group. God will use you if you just ask.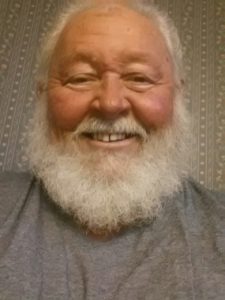 Minister of Maintenance
If you don't want God to use you don't ask Him – because He will find a place for you to serve. The Lord cleaned up my life and now I can clean His house. And what an honor it is to serve the Lord in this way. When I started to serve – I started to live.
When I began working here these precious people welcomed me with open arms and they will do the same for you. Come join us!
Facilities Administrator